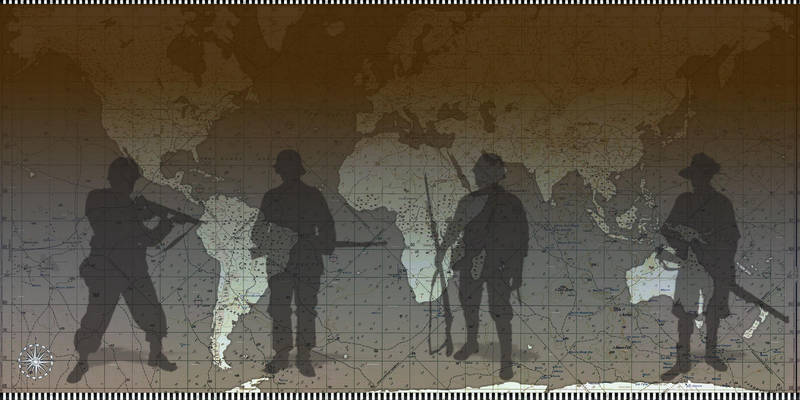 From our Dev blog
Okinawa The bloodiest battle of the Pacific War, 1945! The latest release in the SGS series is taking you to the island of Okinawa in April 1945. This covers the largest and bloodiest battle in the Pacific War. The game is a continuation of SGS Pacific-D-Day series, and you are again – as American commander – leading an amphibious invasion …


SGS Korean War is a great success, in particular in China and Korea (45% of our sales so far) and many thousands are in wishlist. We are planning very soon a first big patch, which will add even more content to the game (units, events, cards, gameplay improvements). Stay tuned. * Development on currently announced projects is going forward. At …


Some thoughts on the development of the SGS game engine. The modelling of Naval gunfire from heavy naval artillery (from Battleships and Cruisers off the coast) in the Pacific D-Day series of games posed interesting problems. Most SGS games are at a scale where artillery support is carried in units that are present in the same region as the battle. …


The small screenshot below shows you a glimpse of one of the future 2023 project in the SGS collection, called 'Battle for Stalingrad'. This game will be the flagship of a new series of SGS games, based on key battles in small and symbolic places. As a journalist once put it, on a very symbolic battle (which will also be …


Here is a new trailer for this upcoming wargame on the subject of the bloody battle fought on the island of Okinawa by the United States Army (USA) and the United States Marine Corps (USMC) forces against the Imperial Japanese Army (IJA), between april and june 1945. SGS Okinawa will be released on Steam this november 17th. https://www.youtube.com/watch?v=BE3GgCP6qX4


A little trip to the land of the morning (not so) calm? Our new wargame has been released ! You can find it on Steam here.


Here is a serie of quick tutorial videos explaining the gameplay of our upcoming new title for SGS, available soon this month on Avalon Digital or on Steam. Tutorial 1 – UI and general presentation https://www.youtube.com/watch?v=BB9FSNpJb_Q Tutorial 2 – Air movement and bases. https://youtu.be/CUSsCa1qI34 Tutorial 3 – Land movement and split https://youtu.be/f7GHJkEj6zE Tutorial 4 – Stacking of units https://youtu.be/UL5Np82eYFI …


Preorder System - Upcoming wargames
SGS - Taïpings
The Taïpings Revolt - China 1853-1867.


$

24.99

$

18.99
Planned release : january 2023.
Avalon Digital - Britannia on Steam