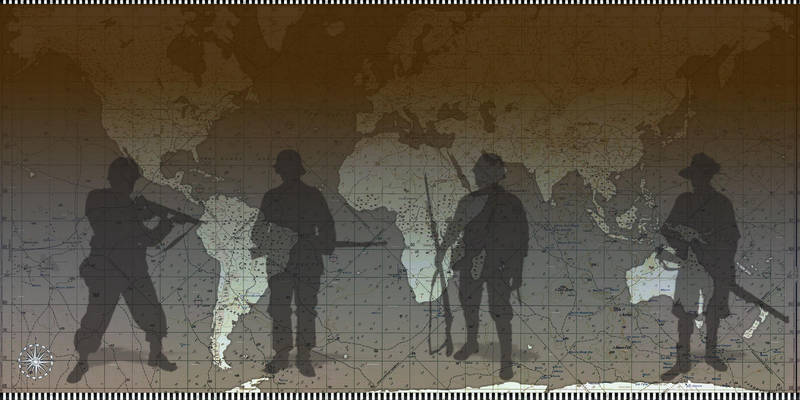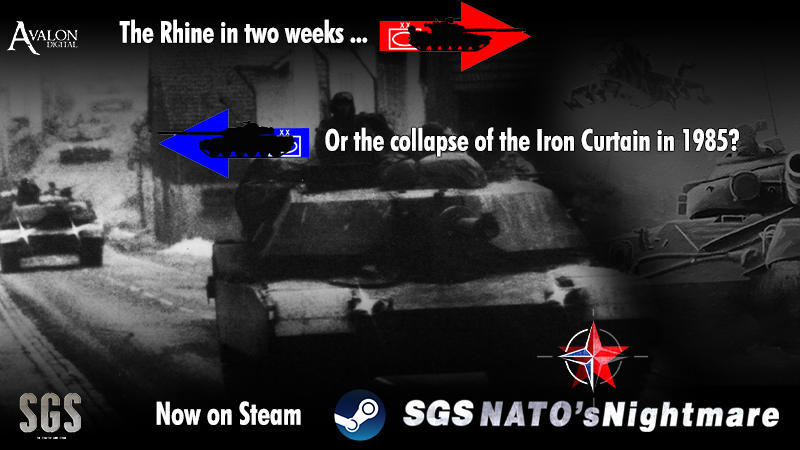 From our Dev blog
The Rhine in two weeks… Or the collapse of the Iron Curtain in 1985? 1983: After Exercise Able Archer, tensions rise around the world. 1985: Despite desperate efforts of some Soviet politicians, the Warsaw Pact attacks and Europe is set ablaze... Command armies of the Warsaw Pact or NATO. Reach the Rhine and rush further with Communist forces, or repel …


Here is a new short video for the upcoming SGS Nato's Nightmare. The release of the game is planned for May 4th, 2023. See also our article SGS Nato's Nightmare Concepts and Presentation. https://www.youtube.com/watch?v=Rv3-HTCkwI4


Here is a new short video for the upcoming SGS Nato's Nightmare, showing the use of nuclear weapons. The release of the game is planned for the beginning of may 2023. See also our article SGS Nato's Nightmare Concepts and Presentation. https://www.youtube.com/watch?v=I8NWawBylHc


Here is a new trailer for this future wargame on the subject of the American Revolutionary war. Enjoy ! SGS We The People planned release date is next summer. You can also now find the game on Steam here. https://www.youtube.com/watch?v=7hyEO4vmuDo


New on SGS website ! We've improved our Press page to include a selection of several useful gameplay videos available from different YouTube channels reviewing our games.
Preorder System - Upcoming wargame
SGS - We The People
SGS We The People is a complete stand-alone game that covers the American Revolutionary war from April 1775 to September 1783.


$

24.99

$

18.00
Planned release date : summer 2023.